Roadtrip Wednesday today is about our favorite scary books and movies. As for me, I love all the kid movies and cartoons they play on tv this time of year. I'd rather watch those than adult horror movies to get in the Halloween mood. Here are just a few.
If you haven't seen it, you absolutely must see
The Halloween Tree
(or read the book, which I still need to do). It's a story of the history of Halloween, told to and through a small group of trick-or-treaters whose friend is sick with appendicitis. They go on a journey through Halloweens past to learn the origins of Halloween and also save their friend's life. I loved the animation and the story by Ray Bradbury that went with it.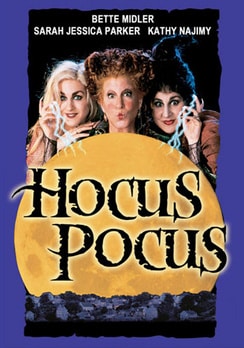 Another movie I love is
Hocus Pocus
, followed closely by
Casper
. And if you're really into the season, you'll have to include
The Addams Family
and
Addams Family Values
. Pretty much anything with Christina Ricci being creepy.
That's it for my Halloween books and movies! How about yours?
To get you feeling Halloweeny, here are a couple songs I like: