You might know, if you've been reading my blog, that I've been on the search for YA that's entertaining without being heavy on the romance. Actually, to be more precise, I'd like very little romance and when it does turn up, I'd like it to be natural, believable and sweet. I want to really like the love interest and care about the relationship he has with the MC, instead of getting annoyed or frustrated at either her or him. I'm beginning to think that's a tall order for today's YA.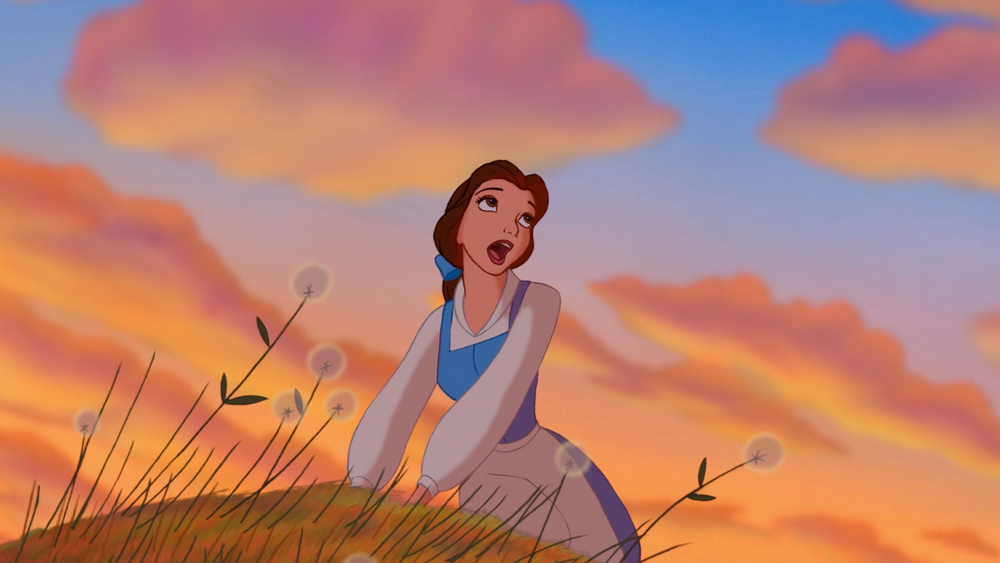 To quote Belle, "I want adventure in the great, wide somewhere! I want it more than I can tell!" (Although, I can't help but wonder if Belle ever got the adventure she wanted outside the relationship she had with the Beast.)
When I brought this topic up to a few fellow writers recently, one of them said, "Don't read female authors". I was taken aback. I was stunned. I was a little insulted. I began to wonder if YA + Female Author = Romance. (At least if the female author is writing about a female protagonist.) I believe it's possible to find a female YA author writing a female protag without a romantic goal. She might be trying to save the world, a family member, herself, or unravel some mystery, kill a monster, etc. But if she stumbles across a boy along the way, it'd be nice if their relationship developed naturally and didn't turn her into an idiot who can no longer do anything without him.
When I think of the YA I've read with memorable female protags who have nonromantic goals, and are written in a style that entertains me right to the end, I realize that the authors are mostly male. I'm hoping I've just been missing all the lady writers somehow. I'm going to keep looking, including accepting recommendations I've already gotten for some YA (or NA) with these qualities. If I find enough, I'll make a list of all the low-romance or high-adventure YA (that doesn't simply replace romance with blood and violence) and post it on this blog.
So, what do you think? Has it become a standard that YA + Female Author = Romance? In that case, it kind of makes me wish I was a male writer, since they apparently don't have such a requirement.